---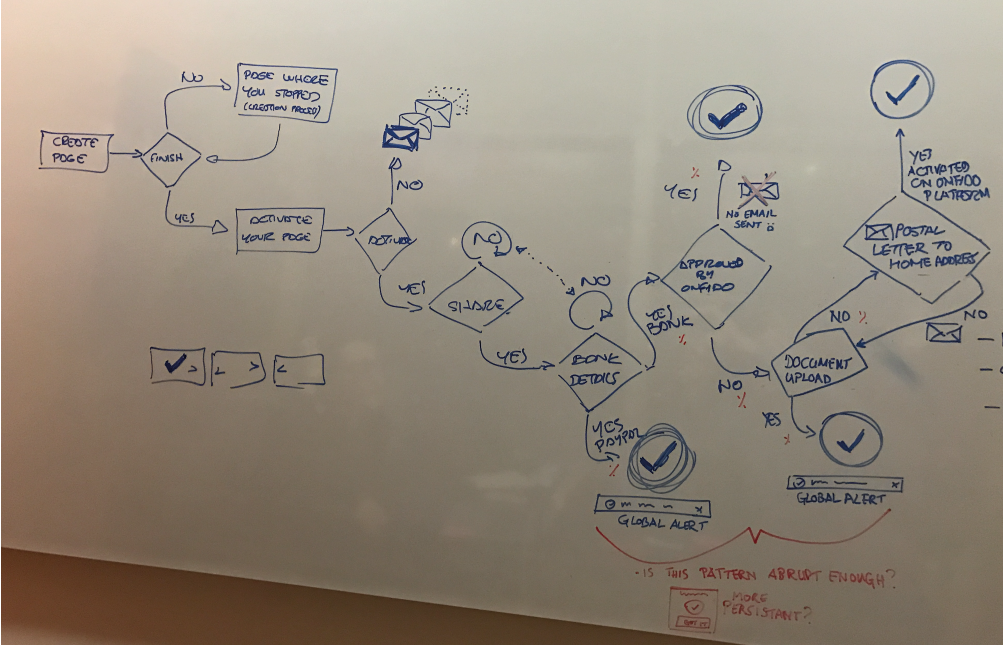 Unpicking the flows that the user came in on and where the leaks were.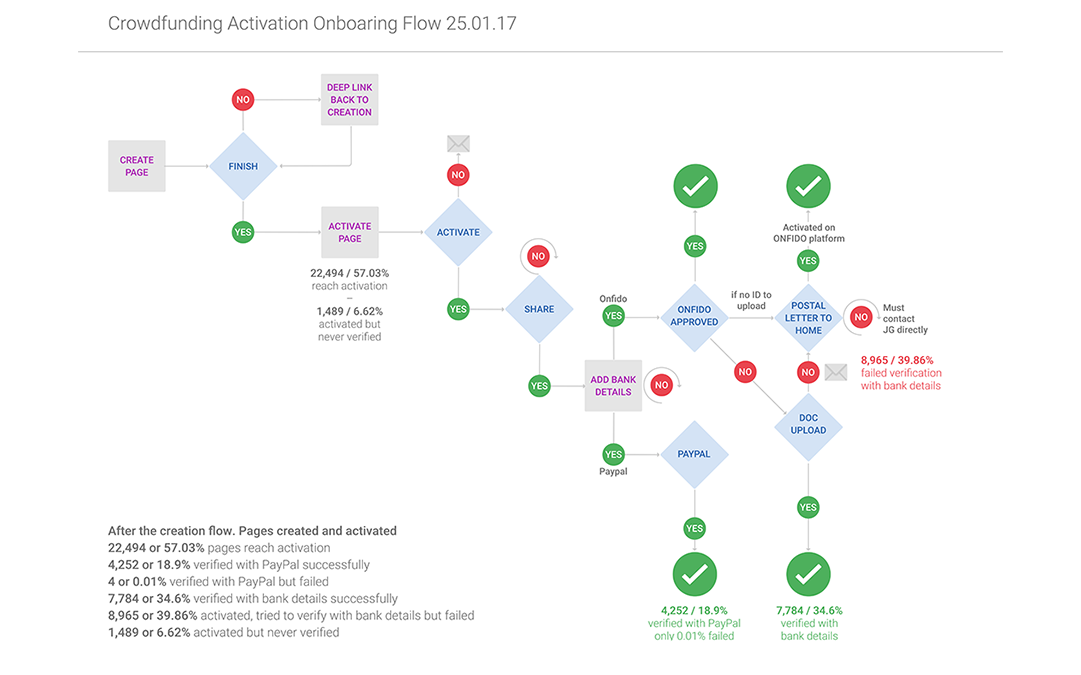 Putting some data around the onbaording process helped us understand where we needed to focus our attention.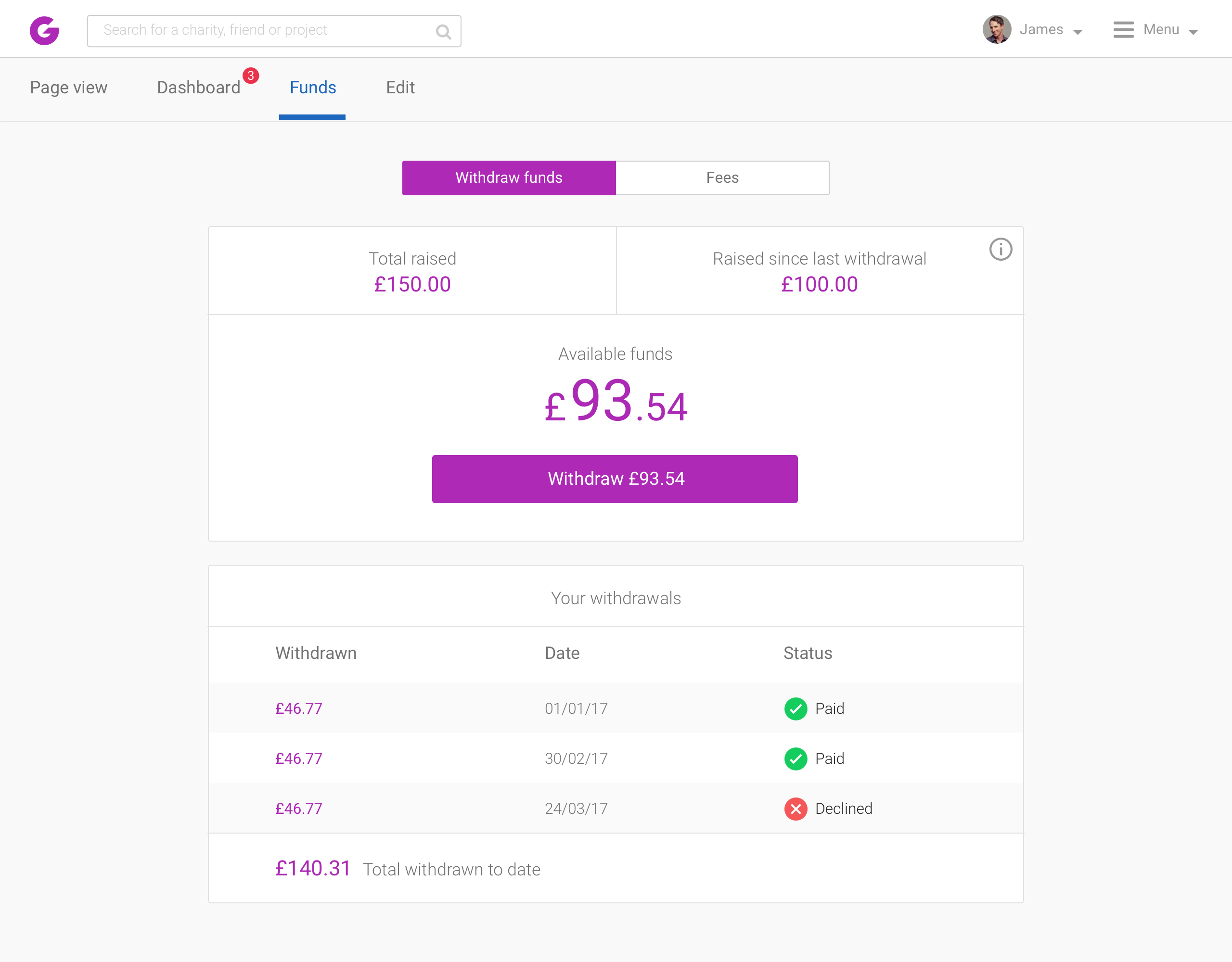 We needed to show the user their withdrawal history.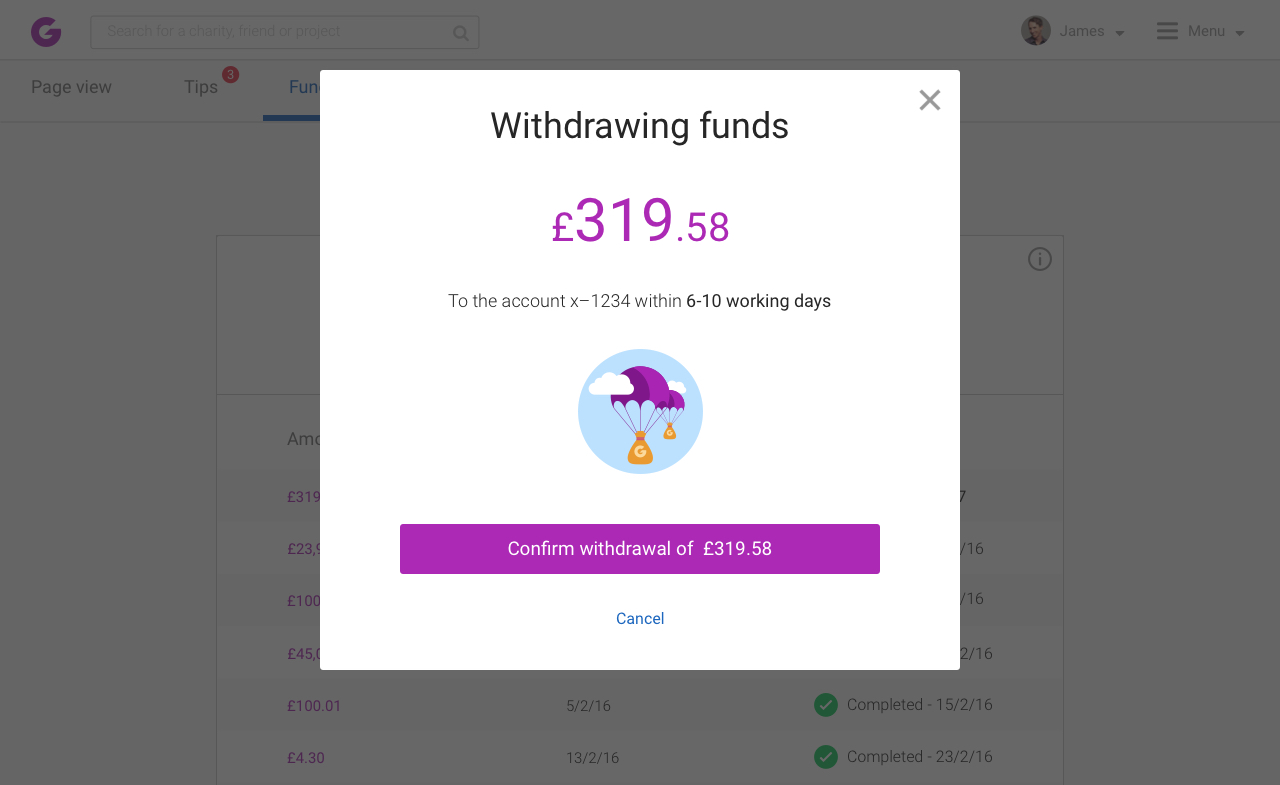 An extra step to make sure that the user has their expectations managed on when the funds will arrive. So that the CS team aren't burdened with more calls.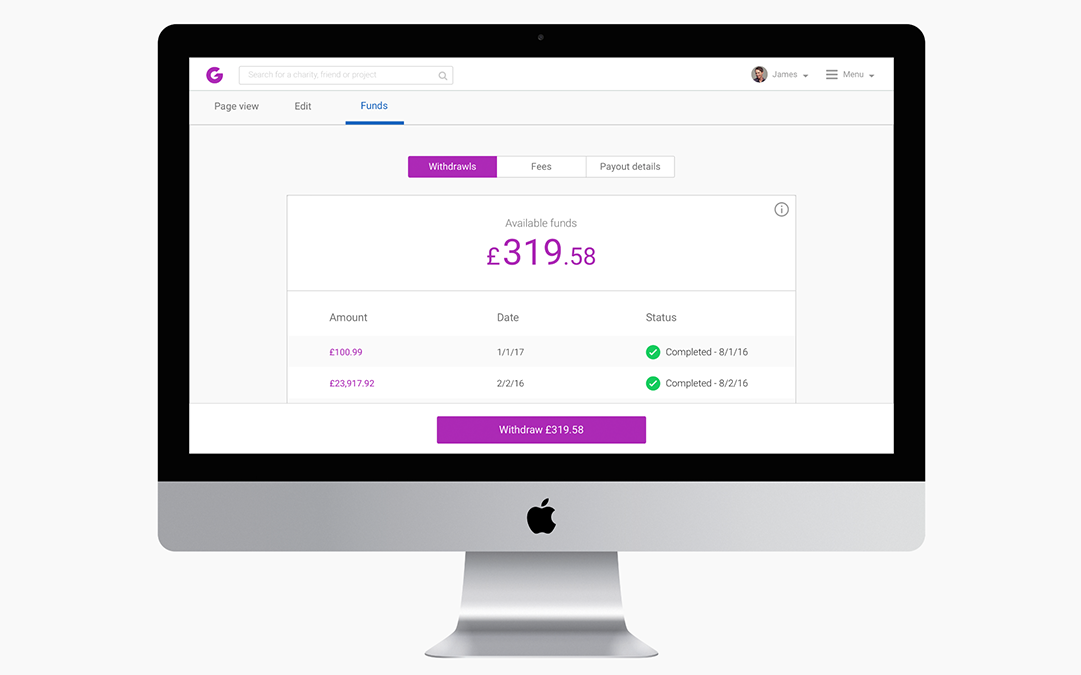 Helping to bridge the gap between UI/UX and Front-end dev I used Framer.com to communicate the interactions of what withdrawing funding from your Crowdfunding Page would look like.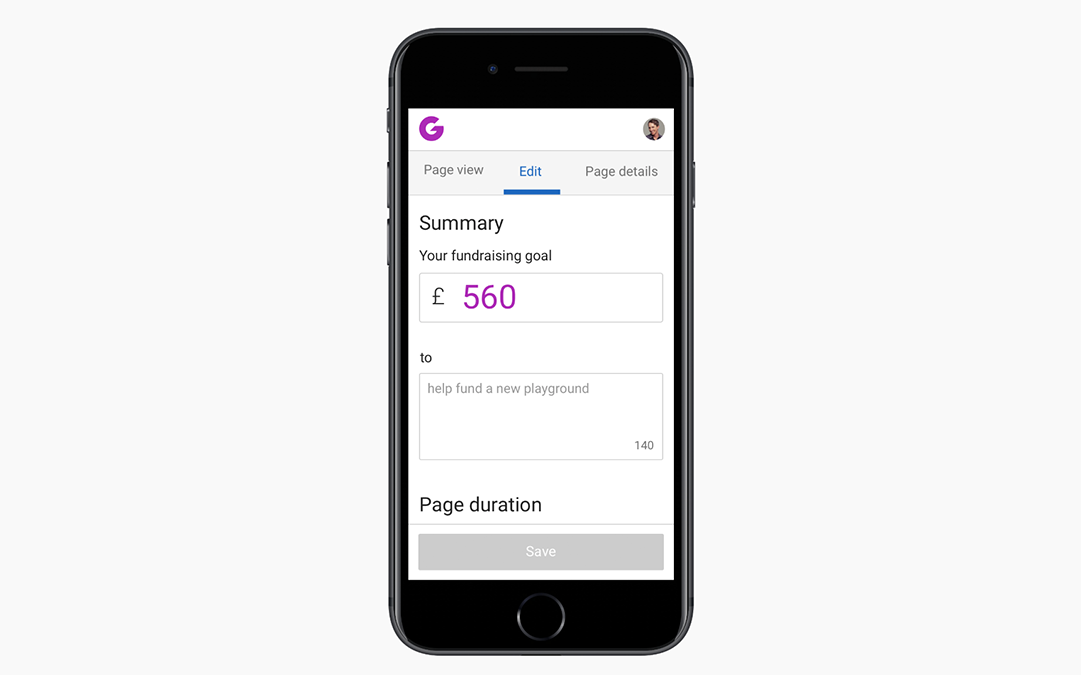 To help explain the interactions around Page Duration functionality I also used Framer.com to create a prototype.