---
Discovery
We understood from internal feedback and monitoring our email tools where the majority of the problems were.
Practice managers couldn't manage email notification anywhere, so we'd need to find a place for this functionality to live.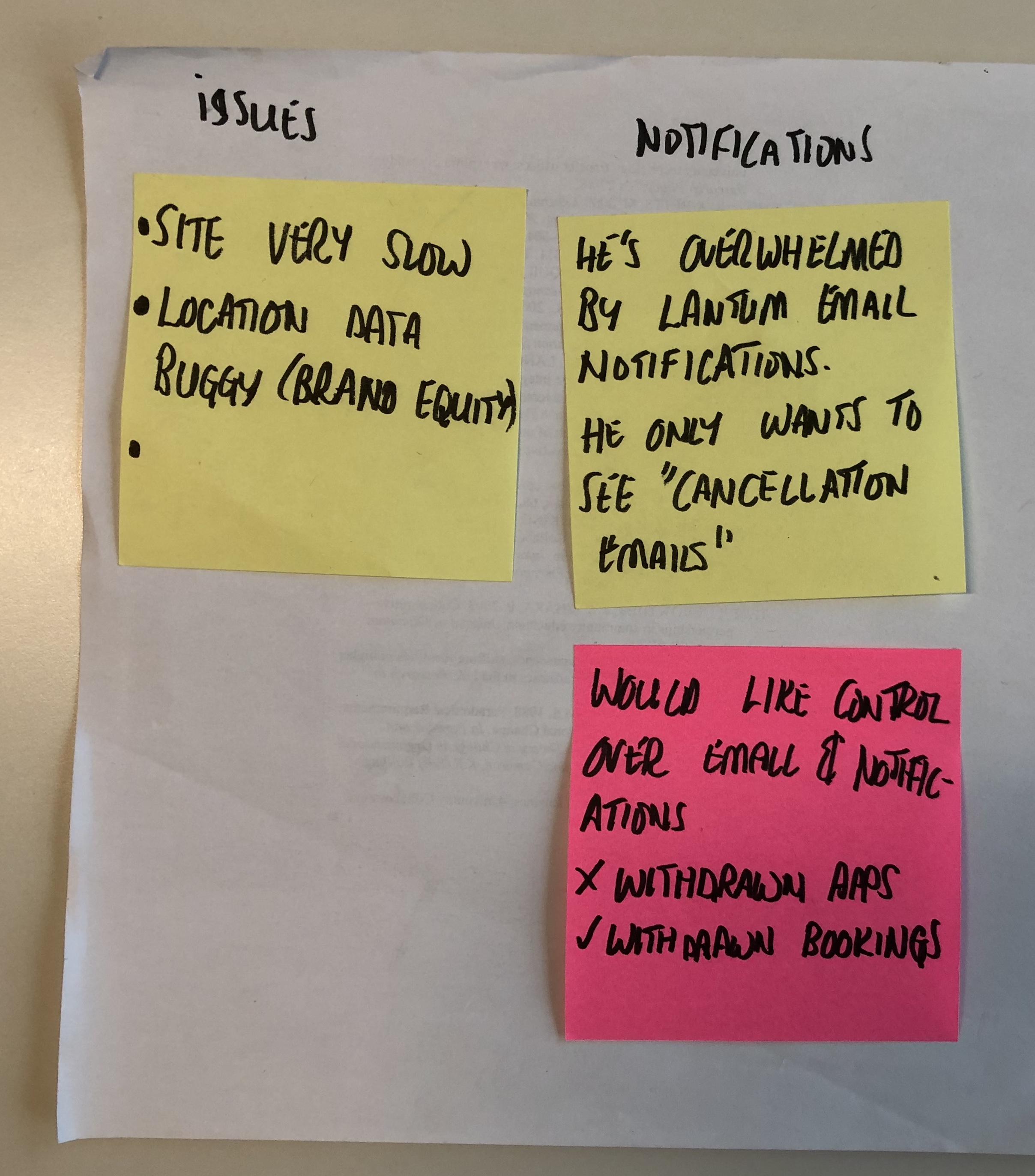 ---
Scenarios
When delivering any project I make interactive prototypes for all of the potential scenarios. This makes sure that I've covered all possible eventualities. Often other members of the team will catch scenarios which I might have missed. I'll make a point of adding these so that when we test and build we are not creating churn for the teams.
Scenario 1 As a Rota manager I want to manage my Lantum email notifications because my inbox is getting bombarded
Scenario 2 As a Rota manager I want to be able to unsubscribe from all of Lantum's email notifications with one click
Scenario 3 As a Rota manager I want Lantum to let me know if my email notifications can't be changed because their services are down
Success metrics
Goal To create a single place where users can control email notifications which are important to them
How to measure Save the business money by not sending emails that had no relevance
---
Sequencing
This was not a massive project to design or build but was going to deliver a much better user experience. We planned to released everything at once.
What we shipped
Functionality only visible to rota managers when they are logged in. We did not allow users to change their emails in this version but exposed the email connected. They would need to contact customer support to do this.